About . . .
My Designs
All of my designs are one of a kind and I do welcome special orders.
The History Behind My Site.
I started my Business one day when I started to make bead bracelets for my family and friends. My husband said that I should start to sell them because he thought that they were beautiful, so here I am.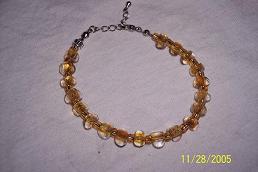 Special Orders
I welcome special orders of any kind and any size, feel free to email me with what you are looking for and a time limit so that I can get them ready for you.
EMAIL ME FOR MORE INFO OR FOR SPECIAL ORDERS!