WHAT'S NEW PAGE
What's New with My Site?
4/19/07
I am very excited to be adding these eye cathing bracelets to my collection.
The Pastel Swarovski Crystal bracelet is made from Pink, Green, & Blue Crystals with White Crystal doughnuts and a pure Silver Clasp.
This bracelet is $65.00
ALSO:
A name bracelet! The Bracelet shown is made with Red, Black, & Frosty White Swarovski Crystals with Silver Bali Beads and Silver letter beads with a Silver clasp & Cheerleader Charm, the letters on the bracelet spell out CHEER & Also have (2) #1 beads on it.
This bracelet is $35.00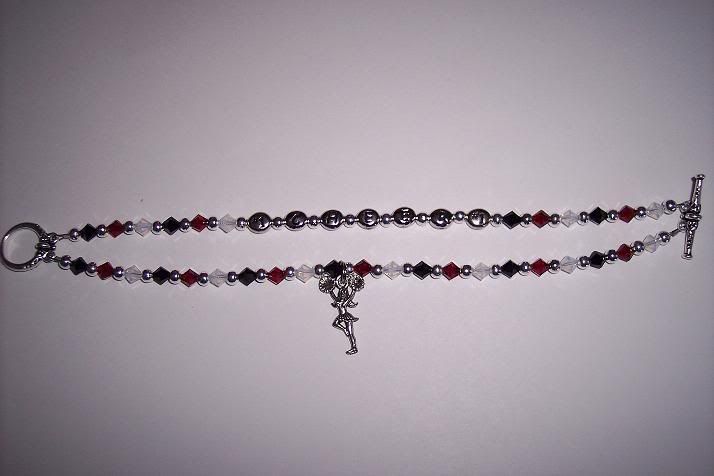 " width="258" border="0" />